Watch us Design and Build Insulated Flat Patios
Recent Patios Projects
Our most popular brand and style of Patio is utilizing the Insulated Patio Roof. Stratco's Cooldek product is the market leader, and provides that clean ceiling finish on the underside that will match your smooth internal ceiling and external soffit finish. If you are unsure of how this will look, why not ask about our custom 3-d design service now!!
Cooldeck Insulated Roofing – This roofing profile provides insulation from both heat and noise and is fast becoming one of the most popular profiles for use on patios and carports. Available with corrugated or trimdek profiled roof to the top and smooth, silkline or vline to the ceiling it offers the most flexibility in design. This sheeting is available in 11 topside colours and 4 underside colours.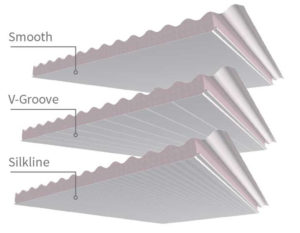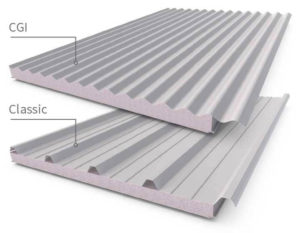 What are the types of attachment methods?
There are essentially 4 different methods of house attachment for a structurally secure patio roof.
The 4 methods are
Timber/ Metal House Fascia fix – Flat Patios only
House wall fix – Flat Patios only
Heavy duty Flyover Bracketry system – See Flyover Roof Page for explanation
Heavy duty Riser bracketry system – See Flyover Roof Page for Explanation
At the 3D design and measure appointment we will assess the best attachment for your new patio. Budget and design requirements are major factors in this decision.
House Fascia Fix
The most common and economical way of attaching a patio roof to your house, this has been the main stay of all patio attachment methods before the flyover roof style became popular. The purpose of this attachment type is to provide a weatherproof seal between the patio roof and the house fascia usually underneath the gutter of the house. With Insulated roofing there will be an option to remove the house gutters to gain extra roof height clearance.
Method 1 – Standard Fascia Attachment
The standard Fascia attachment method involves positioning the patio 'receiver channel' directly under the existing house gutter. The Receiver Channel attaches through the house fascia to our new Rafter Fascia Brackets and is sealed using silicon and bi seal foam to provide 2 forms of protection against weather. This system is the most common method for attachment and if not done properly and professionally can be prone to a number of ongoing issues. Water is the biggest issue to consider during construction, and a leaking patio roof attachment point will ruin your outdoor area. There is nothing worse than having a BBQ during a rain event and being forced inside your home because of leaks. Adaptit Group stand by our construction methods, and provide a comprehensive warranty to ensure no leaks and your piece of mind.
Method 2 – Removal of house gutters and flashing against the house fascia (not with outback)
This method is our preferred system for attaching your insulated patio roof structure to the fascia of the house. This method creates a far superior weather seal against the house and also allows for additional height under the patio support beam and ceiling level. By removing your existing house gutters we are then able to provide a metal apron flashing to seal under the existing house roof (tiles or steel) and force any water to flow onto the patio roof and away into the gutter system. By removing the house gutters this also allows for an additional 60mm (approx.) of height to the patio roof which is particularly useful on houses which have a reduced eave height to begin with.
Insulated Patio Roof House Wall Fix
This method of attachment involves fixing the patios receiver channel or beam directly to the house wall. Whether it is brickwork, FC cladding or timber weatherboards, we will ensure the connections meet with the relevant building codes and engineering requirements. We can also suggest the installation of an apron flashing to enable water hitting the wall of the house to run away into the patio guttering system.
Here's What Our Happy Customers Have To Say
We were very pleased with the way the new patio works when we hosted a large family gathering at Christmas. The additional area and the bright open structure created a totally different atmosphere - altogether a great result!
Michael and Jennifer
Again the guys are fabulous people for your business, can't say a bad word.
Pat & Phil
We are very pleased with the lights as we feel they finish off a beautiful patio with our new roof and new pavers.
David
I just wanted to say thank you for a brilliant patio, it has been a pleasure dealing with Adaptit group from management through to your staff onsite.
Jason and Hayley
The patio has exceeded our expectations - I can't wait to get the floor tiled, and to do all the finishing touches.
Phoebe and Leon
His workmanship on this job is of a high standard and we are very happy with Adaptit overall.
Mike & Carolyn – Albany Creek
Thanks for all of your help Adaptit Group. Our new patio looks great.
Glenn & Leanne