Early lessons…we believe in doing the job right the first time! How often do you hear "in the old days things were built to last, no shoddy workmanship like they do today" My father is an old-school tradesman, from a small town and he taught me the importance of a quality job being done every time. We guarantee and stand behind this and have used this to develop our Adaptit P's & Q's:
√Prompt Service…… √ Professional Design……
√Quality Products… √ Qualified/Supervised Installers……
This approach has helped us embrace an ethos within the Adaptit Group, where we believe that your home is as important as our own homes! We want you to experience the quality we would put into our own Adaptation! We want you to live with the confidence that we will clean up after ourselves! We do not promise the world…however we do deliver what we promise!
As you start to feel better and better about taking the first step towards creating your dream…we would like to demonstrate how we are the Adaptit Group AND are the company that listens to your dreams, visions and imagination… Send us an email & book an appointment. Let us work with you to create your Adaptit 3-D Design and discuss how we can help you build your dream and make it a reality!
We proudly represent and Distribute Stratco quality building products. Our Design software will quote, engineer and 3-d your new adaptation. Our products are all colorbond steel, so you can be guaranteed we use Australian Made materials.
To see your imagination come to life email – enquiries@adaptitgroup.com.au to book an appointment for your Adaptit 3D Experience.
What is the Adaptit 3-D Experience?
Realistic Scale 3-D Model of your house and new adaptation.

You can see your ideas built on your house before any final decision is made. You are the Design Judge!!

Find out if the Queensland Sun is going to be a problem with your design, thanks to our Geolocation Feature.

Free Software allows you to view the 3-D Model from any angle, in your own time from your computer.

Upload your 3-D Model to Google Earth, be the first house on your Street!!

The Adaptit Group 3-D Model allows for accurate 2 dimensional drawings/elevations to be exported for the quoting/certification/building process.

The interactive measuring tool allows you to check sizes of any items on your 3-D Model.

Your 3-D Model is Designed and Modelled by BUILDERS with years of experience.

Your 3-D Model is yours to keep, edit and share for your future ideas. If you can't figure it out….your kids will!!

Easily share your 3-D Model online with the rest of the world. Get feedback from your friends and family!!
Founded in 2010, Adaptit Group probably began back in 2006 when Designers Glenn Kameus and Ryan Stolberg began their friendship. They began trialling 3-D software in 2008 to revolutionise the industry they loved. In 2010 they formed Adaptit Group, coining a new phrase in the Construction Industry.
The Adaptit Group brand is the stamp of quality and personal touch that is applied to all of our projects. Let us Adapt your place!
"The number one mistake people make is that they are too short term focused. We help people see the 'big picture' and can break it down to manageable, cost effective projects. It doesn't need to happen all at the same time. Building is stressful at the best of times, but not with Adaptit Group.
Our Team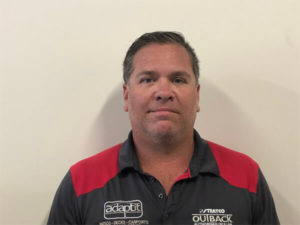 Glenn Kameus
Owner/Director
Glenn is a one the fellow founders and Directors of Adaptit Group; starting the business in 2009.
With a solid 10 years of knowledge and industry experience in every component of designing patios, decks, and carports, Glenn's main aim is maintaining his passion for what he does.
Glenn has a uniue skill of thinking of a customer's house as he would his family's. This means his thought processes are intentional, honest and financially beneficial to all parties concerned.
Glenn doesn't like pain, so if he can avoid it he will.  The customer benefits, making the process as pain-free as possible.
"I love my children beyond all reason. Theyre my joy, even when theyre wild with kid energy". ~ Christopher Meloni
Glenn's inspiration are his children.  He adapts and uses this inspiration when considering designs.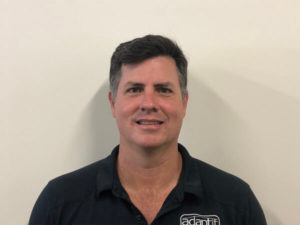 RYAN STOLBERG
Owner/Director
Ryan is a one of the Directors and fellow founders of Adaptit Group starting the business in 2009.
With over 16 years of industry experience in designing uniue patios, decks and carports, Ryan's ultimate focus is on the customer's needs, specifically their budget and any future renovation plans they may have which is ultimately financially beneficial for all concerned.
With expertise in 3D CAD, Ryan excels at assuring customers that they will receive the best design plus the latest product knowledge and advice available in the industry.  With the additional benefit of Adaptit Group's buying power, Ryan ensures the final quotes are competitive, secure and exciting.
Ryan's inspiration is the ability to think laterally.
"You have to be able to accept failure to get better" ~ an inspirational quote from one of basketballs' greats, Lebron James, a person who Ryan holds in high regard.
CHRIS HERBERTSON
Office Manager
Chris enjoys his role as Office Manager at Adaptit Group and relishes the challenges it brings each day.
Possessing the advantage of being able to draw from nearly 20 years' experience in the building industry,
including a variety of roles from design, management and sales he is a valued asset.
Chris treats each customer as an individual, drawing on his ability to manage each stage of the building process,
providing reassurance to the customer that they are in safe hands.
Initially starting out as a building designer in his early 20's designing and detailing/ drafting multi-million-dollar houses, Chris then moved into a sales & production role in the patio & steel supply industry where he then spent the next 10 years developing and honing his skills.
Chris enjoys time with his family with a keen interest in camping and fishing with his kids.
He also keeps himself active playing in his local over 35's soccer league.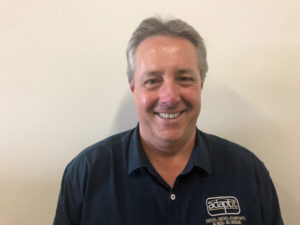 ROB CAMPBELL
Designer
Rob has been designing top quality outdoor entertaining areas since 2003. He has a wealth of experience with all different designs and styles.
Every customer is different and has different needs and wants. Rob considers the customers priorities and listens to what is important to them, including what style they like, what they would like to see, what uses the area is for.
Then Rob will design the best looking and value for money solution for them based on the information given,
that fits with as many of the customers' requirements as possible.
Rob gets great pleasure in enriching his customer's lives by helping them own a wonderful outdoor entertaining area,
that if perfect for them. Rob is a family man and is all about looking after his family and friends.