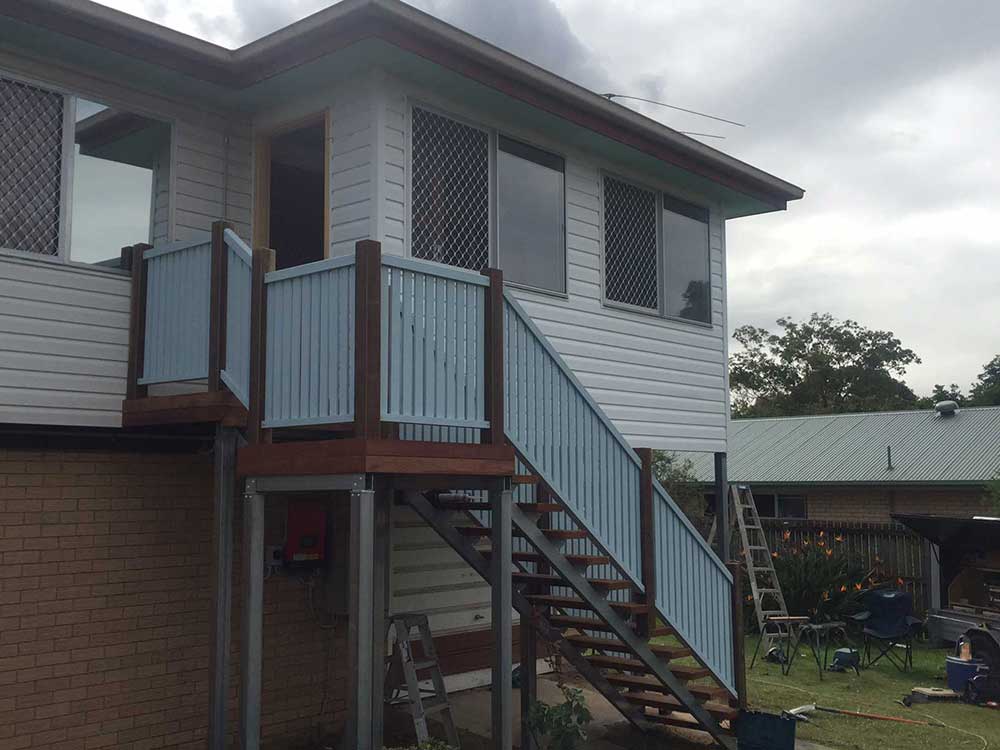 Front Verandah gets a 'much needed' change. Thanks Adaptit!
We were contacted by a family in Slacks Creek, Brisbane, that were very concerned about the state of their front verandah. The posts supporting the old verandah were in desperate need of replacement and the flooring was well past it's use-by-date. The home-owners decided that if they were going to replace the existing verandah, then why not do something they...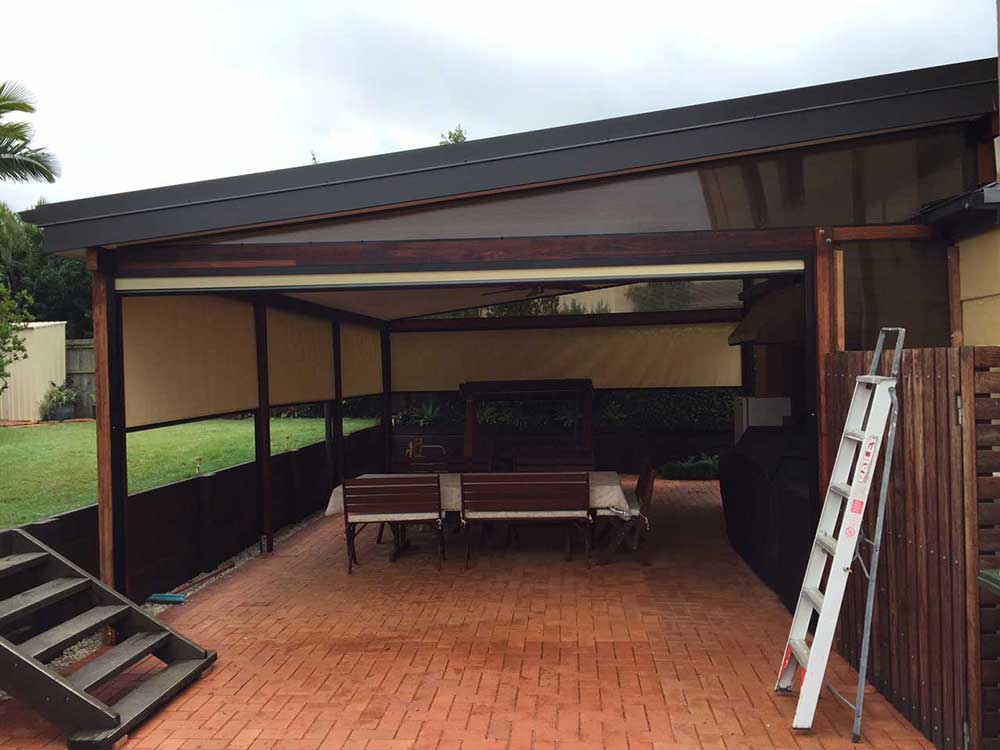 Blinds and Polycarbonate complete this Patio.
This is a house that had issues with their Patio area copping too much inclement weather. The home owners called the Adaptit Boys and gave us a challenge of closing the area in for Good!! Jarred came up with a solution of Blinds on all open sides together with Polycarbonate infills above the angled sides and on the house roof....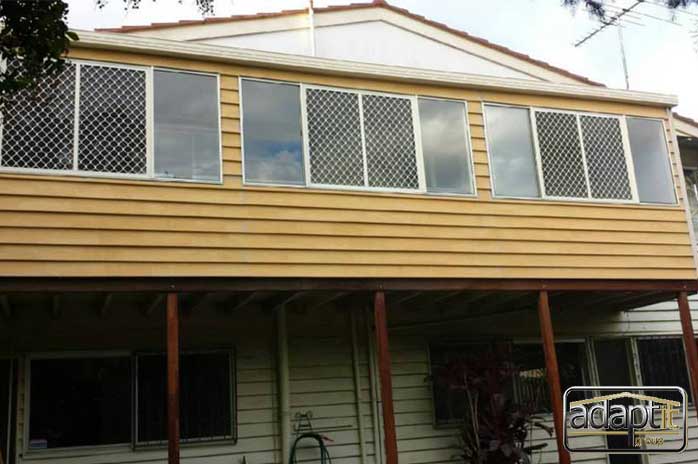 Existing Deck gets Enclosed in Jindalee
Have a look at this amazing job in Jindalee we have just completed. The owner began with a verandah that they never really used to it's full potential. They decided to ask us to enclose it and make it an extra room of the house. This way it can be used for many purposes.
Collingwood Park Patio Enclosure by Adaptit
This amazing insulated patio enclosure has been built from Start to Finish by Adaptit. We began over a year ago with the Patio, then just this week we installed Stage 2. Stage 2 consists of External Shutters and 3 sliding glass doors. Great Installation by the Adaptit Crew inc Damo & Benny. Great design work by the Owners and Ryan.