---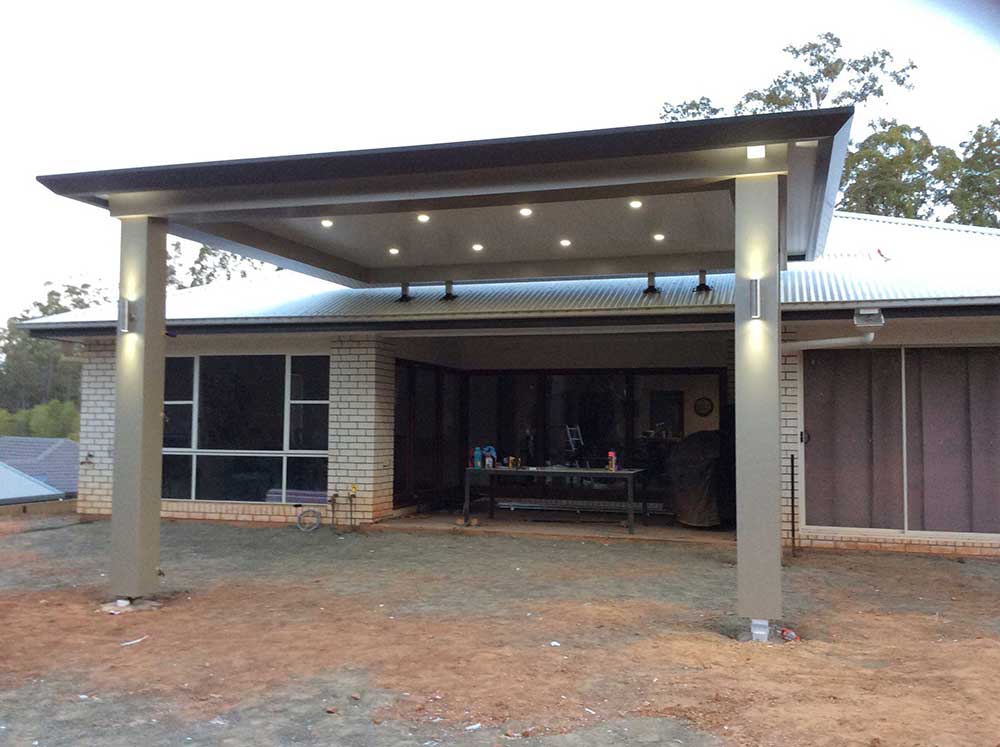 Adaptit build the first Queensland Stratco Pavilion!
---
Adaptit build the first ever Stratco Pavilion in Queensland.
This is the new age of patios for Australia. Developed by Stratco, the 'Pavilion' will change the way you look at your outdoor areas forever. Gone are the days where a Patio looks like it was just 'plonked' on the side of the house. Stratco's Pavilion design incorporates a clean roof line, thick pillars and a boxed out header beam that hides all framework and gives you a patio area unlike any you have ever seen before. You no longer need to settle for stick-like posts and a skinny support beam highlighting your outdoor area. Sleek LED downlights, blinds, insulated roofing and classically coated aluminium cladding will complement your home and leave your family and guests 'amazed' at the transformation. Call us today on 1300 423278 for more information.