---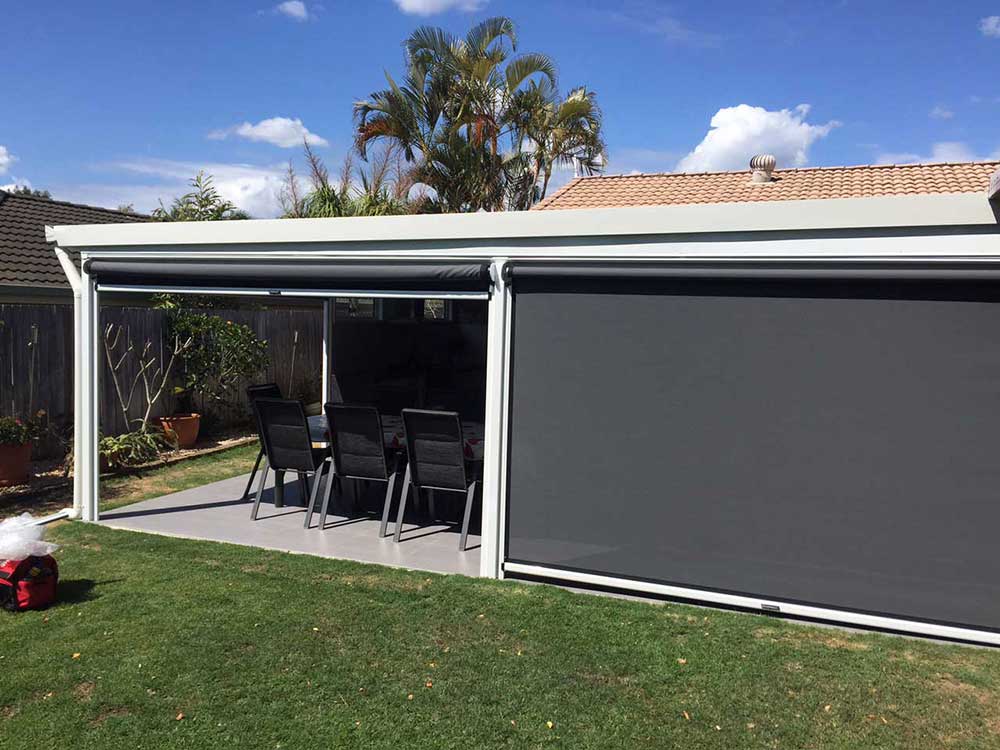 Outdoor entertainment area transforms home!
---
Classic Kwila Deck transforms this Rosewood Homes Outdoor Entertainment Area!
Outdoor Entertainment Area Quote Stage
This property in Rosewood was badly in need of a quality outdoor entertainment area.  Firstly their existing deck  and stairs were removed and an 'RHS framed Kwila Deck with Insulated Roof' was built by Adaptit. When the home owner first contacted us, they were living 1000kms away from the property. This made it impossible for an on-site quote with the Adaptit Design Team. Secondly Ryan visited the property by himself, called the home owner and discussed the project over the phone while on-site. We find it is the only way to accurately design a new deck and roof is with a site visit. While Ryan was at the property he took photos and dimensions to allow him to create the Adaptit 3d model.
Outdoor Design Stage
After 10 days, the design and costing process was complete and the client was emailed the design perspectives and quote. The design was refined over the next few weeks, remotely by the client, with the help of our outdoor design  Our geo-location feature highlighted the impact the western (afternoon) sun was going to have on the outdoor entertainment area .  Nevertheless afternoon sun is a real concern for a main entertainment space. Shutters were the choice on this occasion for shading, however we offer a wide range of vertical shading options including  outdoor privacy screens  Blinds, aluminium slats, solid walls and feature screens can all be installed around a deck for the purpose of shading and privacy. The home owner requested that they are able to walk from the top floor of the deck, to under the house, without getting rained on. Consequently  the only way Ryan could achieve this was with 2 separate stair sections at right angles to each other, separated with a landing. Stainless wire balustrade with a 140 Kwila toprail surrounds the deck, and we used  Stratco Cooldek panel roofing for this reason.
Outdoor Living Areas Council Application 
Once the design was agreed upon and documents authorised by the client, the council applications were made. By the time we get to this stage, the hard part is done. As we always say, 'construction' is the easy part.
Outdoor Living Areas Construction – Why Us
The project was completed on-time and on-budget by 2 of our most experienced Tradesman, Lenny and Matty. We pride ourselves in our workmanship here at Adaptit, which is why we employ our own construction teams. We don't use sub-contractors like many other builders. We have a consistent production staff, that have all been with our company long term. This creates a much better finished product, because our building teams are familiar with our specialty products, and are fully aware of our quality standards.
We hold your hand during the process with patio design ideas outdoor design ideas and advice. For this reason call our team today or simply fill out the quote form just to the right of this page
If you are a home owner in Brisbane, Ipswich The Sunshine Coast or the gold coast and are looking to enhance you home with an outdoor entertainment area we would like to help you transform your home.